"Enabling players to the best they can be & providing a pathway for children to succeed".
Our Academy Football model is unique, and proving to be a front runner in player development
Our programme has been endorsed by many parents including ex professional Elite professional athletes;
Jamie Redknapp (Ex England International & Sky Sports pundit)
Scott Parker (Ex England & Fulham FC Manager
Hayley Tullett (ex GB Olympic Athlete)
John Terry (Ex England International & Chelsea Captain | Aston Villa Coach)
Graeme Le Saux (Ex England International | Chelsea FC Ambassador)
Jimmy Bullard (Ex Fulham FC & Sky Sports)
We are able to accommodate and develop any level of player, irrelevant of age and stage.
We are able to GUARANTEE progression over a short period of time by incorporating our training framework and measuring success.
With have a defined and established USP which enables young players to grasp the game a lot sooner.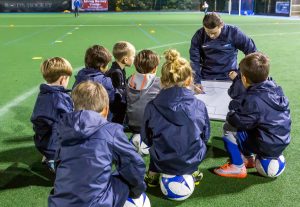 We offer a unique development & education model which comprises of a 3-tier framework that is inclusive to all children aged 6 – 12 years. The 3 tiers consists of Skill Development & 1v1 | Advanced technical | Elite.
Designed for the individual learner.
Small groups to enable increased coach interventions.
More intimate environment for children to improve confidence, develop problem solving, reflect on performance and set personal goals.
Small groups ensure maximum ball rolling time and increased touches.
More decisions
Advanced skills to support Professional Academy aspirations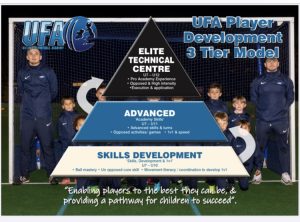 – Develop children using principles of games
– Uniformed approach to aid the technical advancement of ALL children
– Encourage all young players to make decisions and express technical ability
– Implement game related practices that encourage decision-making
– Strong emphasis on 1v1 activity & scenarios
– Develop creative players and game craft
– Encourage risk and reward within practice
– Identifying the needs of players individually, and early.
– Develop skill through unopposed and game related conditions
– Reflect on players / sessions / games / self-analysis